These 8 Amazingly Strange Buildings Have Even More Incredible Stories Behind Them
[tps_header]
Some say that the golden age of architecture as an art form have come to a close; with the rush of suburbia, houses are generally built to look the same from neighborhood to neighborhood. Mansions and modest two-bedrooms alike have conformed to their own standards of how a house is "supposed" to look. The same goes for office buildings and municipal buildings.
Whether or not architecture will return as a major art form is debatable; what's not so debatable is that it was, at one time, definitely an art. Let these 8 fantastically designed and constructed buildings prove it to you.
[/tps_header]
1.) Le Palais Ideal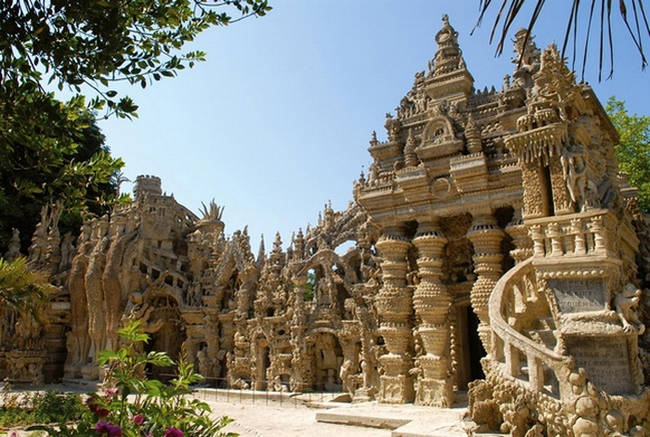 Found in Hauterives, France, this "ideal palace" seems like it was made by a master craftsman. But each of these intricate details were actually produced by an ordinary postman. Starting in 1879, it took Ferdinand Cheval the next 34 years to complete his impressive project.