13 Amazing Senior Citizens Who Change Everything You Thought About Growing Old
[tps_header]
There's one thing most people can agree on: they'd rather stay young than get old. What if you grow old and haven't done everything you've wanted to do in life? What if you grow old and find yourself all alone? What if you grow old and can't function anymore? These are very real fears shared by many people.
But one look at these amazing senior citizens will dispell those fears! This project by Vladimir Yakovlev, called The Age of Happiness, shows just how vibrant and amazing life can be at any age – even as you get into your 70's and 80's!
[/tps_header]
1.) Pat and Alicia Moorhead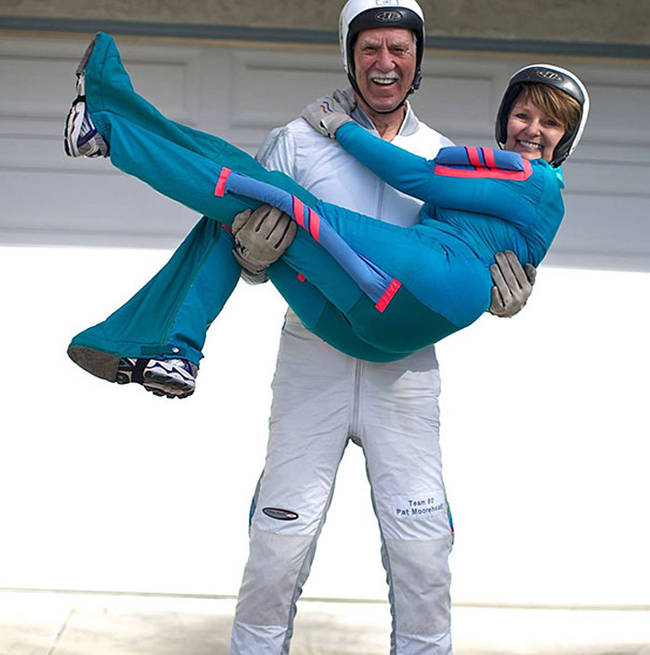 The couple enjoys skydiving at ages 81 and 66, respectively.