11 Extremely Modified People You Gotta See!
[tps_header]Checkout our slideshow of Top 11 Extremely modified people:[/tps_header]
1. Maria Jose Cristerna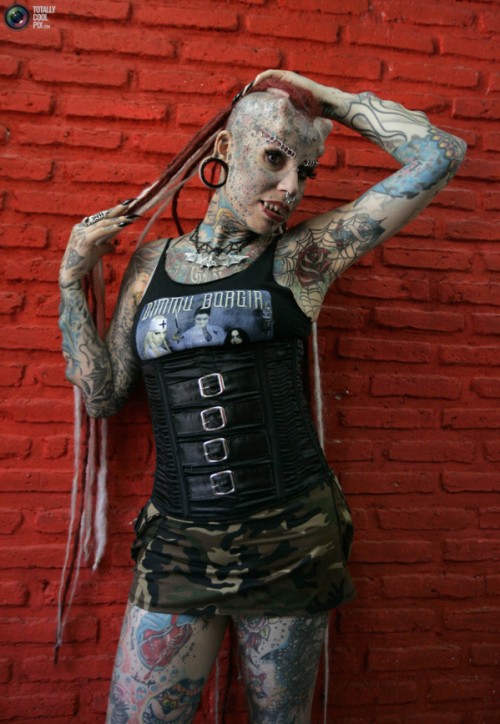 Also known as Vampire Lady, she has had all but two percent of her body tattooed. Along with this, she has several piercings as well as titanium implanted horns. The part giving her the nickname though is the four surgically implanted fangs she had put in her mouth.