20 Cats That Have Serious Logic Issues
Animals normally do certain things in their daily life that mostly defies logic. Some deeds are captured by smart people in their camera while others only enjoy seeing those funny things. Cats are loved by several people around the world, and they are kept as pets. The pictures depicted here are enough to prove that cats sometimes fail to logically define their own acts. 
Advertisement
2. This cat who found a steel pot more comforting than a fluffy bed.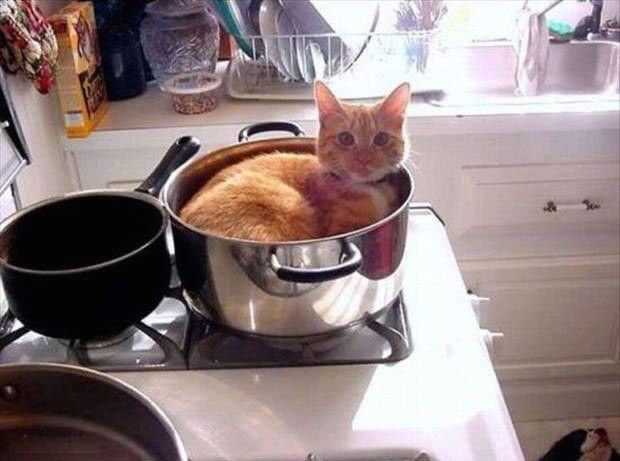 Advertisement